This time, I've decided to feature some rare vintage replica watches that we seldom see in this column. It begins with an oversized sector dial Longines, and consists of a fair share of chronographs as well, from the unusual Speedmaster "Holy Grail" to a colorful Breitling Top Time.
Top quality replica Longines with Sector Dial
Before recently coming back into vogue on modern wristwatches, Sector dials enjoyed their heyday in the 1930s. This configuration, favored by Omega replica and Longines, offers outstanding legibility and a very pleasing look. This explains how this very watch reached three times its high estimate at auction back in 2015. Its special case size needs to be pointed out – standing at 37mm, it is definitely oversized for a 1930s wristwatches.
The interesting thing is that it features soldered lugs as frequently seen on many military timepieces. From the Longines archives, we know that it was delivered to Longines's agent in Poland in March 1938. As expected with a snap caseback, the dial shows a bit of aging, but the attractive second and hour rings are well preserved. The contrast between the blued handset and the red seconds hand on the two-tone sector dial is to me the winning argument of this rare Longines.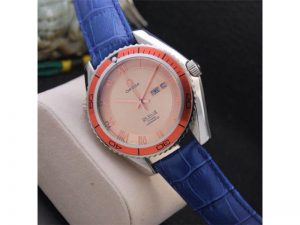 Here, the "Holy Grail" comes on the correct bracelet, this replica watch used in the 1980s and resembling to some extent to the Rolex President bracelet. The painted indexes on the dial shows the light patina that we were expecting from a watch of that period, but the thickness and length of the minute and hour's hands likely indicate that those are replacement parts.
The other is the replica Omega Holy Grail
There are many reasons to love vintage Movado chronographs. First, their movements M90 and M95 (two- and three-register) are in-house and quirky: they start and stop with the lower pusher and are reset with the upper one, the opposite of most other chronographs.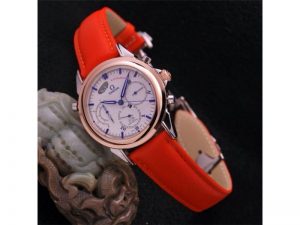 Here, this chronograph comes with a nicely brushed dial, which tritium lume allows date to the 1960s. The tritium shows the same patina on the hands and the dial, which is always a reassuring sign. The seller mentions some lume loss on the dial, and a couple of dings on the case, most notably on the bezel and the upper left lug. The "Sub-Sea" engravings on the caseback confirm the original waterproof of the Borgel case.